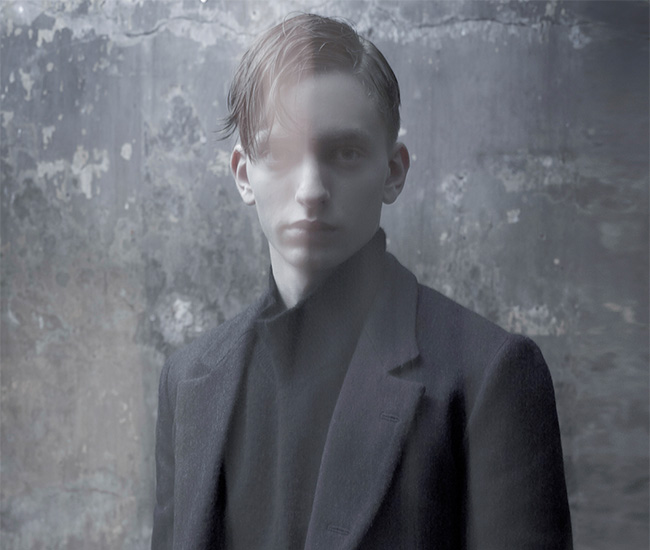 デザイナーが自分の中にある「懐かしさを感じるもの」をテーマに制作したコレクション。
過去に持っていた物の復元ではなく、記憶からのイメージを紡ぎ、現在の自身のフィルターを通して作品にしていった。
懐かしい記憶を辿るという作業は鮮明さに欠け、どこかベールに覆われた物の姿を想像する事に近いと考え、イメージ写真は彩度を落としたものや、ぶれて細部まで見えないものを選んでいる。
また、ロシアの映画監督アンドレイ・タルコフスキーの同タイトルの映画の色彩美からもインスパイアされている。
The collection theme "Nostalgia" is coming from the nostalgic memories of designer himself.
It is not a restoration of what he can realize, but more with his new ideas of what he has experience since then.
The tracing of nostalgic thought is equates to figure out something which is covered by a mysterious veil so that the image photos also finished as blurred but inspirational.
The blurred detailing and images with undertones heralding inspiration from the beautiful coloring in the film of the same name by Andrei Tarkovsky.
PHOTOGRAPHS / MOTE SINABEL AOKI
HAIR & MAKE-UP / YUKI HOMMA